Bible Study
"Blessed Lord, who caused all holy Scriptures to be written for our learning: grant us so to hear them, read, mark, learn and inwardly digest them, that we may embrace and inwardly hold fast the blessed hope of everlasting life, which you have given us in our Savior Jesus Christ; who lives and reigns with you and the Holy Spirit, one God, forever and ever."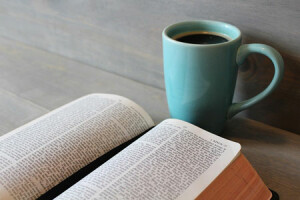 One of the best ways to learn about Scripture is with frequent and regular study. In community we learn about our faith, each other and our relationships with God and sacred texts. St Mary's offers three Bible study groups -

Bible Study Schedule
* Thursday morning Bible Study 7:30-8:30 a.m. in the Parish House, with coffee. The Thursday morning Bible Study group is taking the summer off. Stay tuned for news of what we will be studying in September.
* Men's Bible Study 8:30-10:30 a.m. on alternating Saturdays, with a light breakfast. During the summer the Men's Bible Study schedule may vary. Contact Paul Westrom ( ) for more information.
* Women's Bible Study 6:30-8:30 p.m., every other Tuesday. The Women's Bible Study is taking the summer off. We hope to resume in the fall.
While some of our Bible Study groups are on summer vacation, explore The Bible Project on Youtube - a fast and fascinating - and yet simple way to look at the Bible in the summer. Start with these suggested links, below.
The Gospel of Luke, Chapter 1-9
and so much more!! Give yourself permission to explore and smile and be inspired by this creative approach to the word of God.