Bible Study
"Blessed Lord, who caused all holy Scriptures to be written for our learning: grant us so to hear them, read, mark, learn and inwardly digest them, that we may embrace and inwardly hold fast the blessed hope of everlasting life, which you have given us in our Savior Jesus Christ; who lives and reigns with you and the Holy Spirit, one God, forever and ever."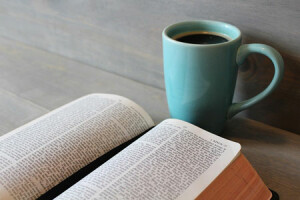 One of the best ways to learn about Scripture is with frequent and regular study. In community we learn about our faith, each other and our relationships with God and sacred texts. St Mary's offers three Bible study groups -

Bible Study Schedule
* Thursday morning Bible Study 7:30-8:30 a.m. in the Parish House, with coffee.
* Men's Bible Study 8:30-10:30 a.m. on alternating Saturdays, with a light breakfast. Contact Paul Westrom ( ) for more information.
* Women's Bible Study 6:30-8:30 p.m., every other Tuesday. Next dates are March 28th; April 11th and 25th. Contact Maria Arruda ( ) for more information.