Community Garden
2017 Community Garden
Contact: Elise LaParle Garcia
This community garden was begun in 2012 as a ministry of St. Mary's Episcopal Church with the goal of donating fresh, organic produce to local food pantries and alleviating hunger on Aquidneck Island.
Since its beginning, the garden has relied on the efforts of parishioners and friends to raise fresh vegetables for donation to area food banks, including the Dr. Martin Luther King Jr. Community Center, Lucy's Hearth, and the Salvation Army. Cutting flowers are also grown for use by the St. Mary's Pastoral Care Commission and community. In 2015, the garden contributed a total of 883 pounds of fresh produce to food banks, with another 347 pounds added from home gardens, for a grand total of 1,230 pounds of fresh food grown and delivered in an effort to reduce hunger and food insecurity on Aquidneck Island.
We are continuing this year with our new practice of opening the garden to members of the community through seasonal plot rentals. Our intention is to bring organic gardening within reach of a larger local population while encouraging gardeners to donate excess fruits and vegetables to local food pantries. We are RIPTA accessible (bus route 60) and have garden tools and a watering hose available for onsite use.
Download the 2017 garden agreement to complete and submit.
Fast Facts
The garden was established in 2012. In 2014, it was increased to approximately 8,000 square feet, and in 2015 it was the major summer initiative of the St. Mary's church community.
In 2016, plots measuring roughly 4 feet by 13 feet were made available for seasonal rental at a cost of $50. This practice will continue in 2017. For those who rely on public transport, St. Mary's is accessible by RIPTA bus route 60, with a stop directly in front of the main driveway entrance, and we have tools and water hoses for onsite use. The contact for renting a plot is Elise LaParle Garcia.
Past sources of funding have included a grant from New England Grassroots Environment fund, an Aquidneck Land Trust Merritt grant, support from St. Mary's, and a gift from Emmanuel Episcopal Church in Newport. The garden has also benefited from the donation of tilling (Lincoln Landscaping and Rhode Island Nurseries) and from the volunteer labor of members of Boy Scout Troop 82 and students from Roger Williams University.
Past plants have included tomatoes, potatoes, onions, peppers, Swiss chard, broccoli, asparagus, sweet peas, sunflowers, gourds, pumpkins, and more, as well as cutting flowers for use by St. Mary's Pastoral Care Commission and others in the community.
This is but one of St. Mary's many food outreach initiatives, which also include collecting canned and non-perishable goods year-round for the MLK Center in Newport, preparing and serving monthly soup kitchen meals at St. Paul's Methodist Church in Newport throughout the year, and partnering with the community to offer such classes as "Sacred Nourishment: Quick Cooking and Slow Feasting," a one-night workshop teaching how to cook better food in less time.
In the Christian tradition, feeding people is an important expression of the love of Christ and a vital way by which we show that love in the world. At St. Mary's, we strive to live out this charge through our community garden and other food outreach efforts.
--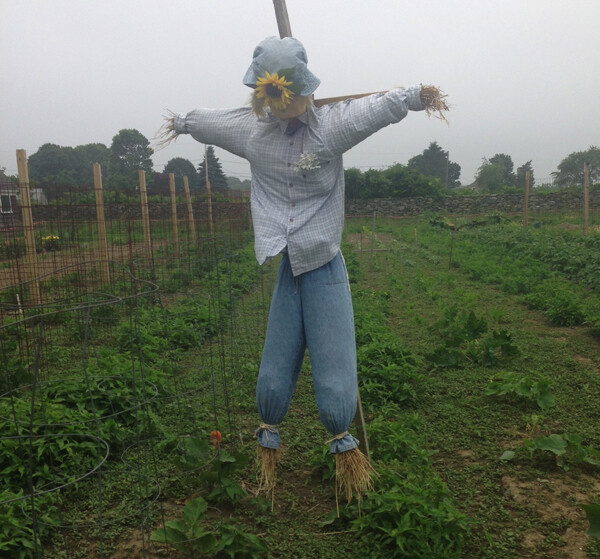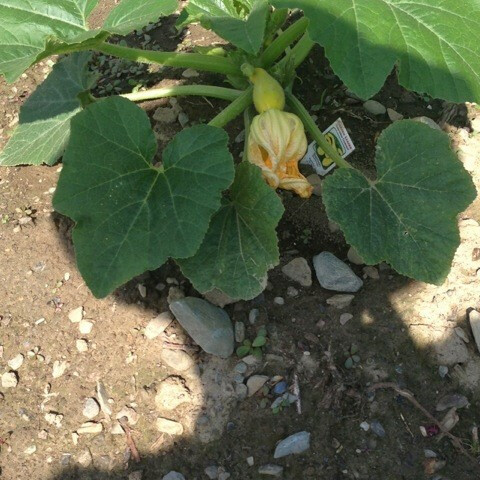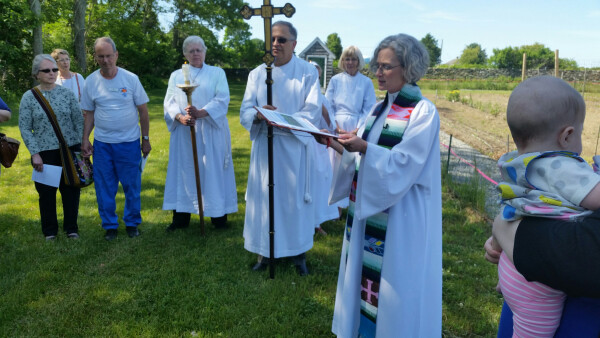 ---
Contact: Elise La Parle Garcia