Purpose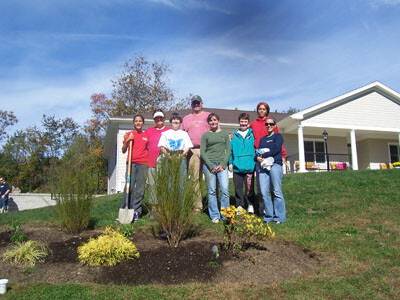 The commission's mission is to identify, organize, and coordinate outreach programs; educate the parish concerning outreach programs, needs, and issues; and recommend allocation of the annual outreach budget that is provided by the Vestry as a percentage of pledge income.
Meetings are held the 4th Tuesday of every other month: January, March, May, July, September, November 7:00pm in the Parish House.

Outreach is a profound part of our parish life and ministry. We sponsor a wide array of Time Talent and Treasure Outreach programs of enormous benefit to our island communities, Rhode Island and the world.
One component of God's call to our community is for us to demonstrate our love for others through compassionate giving. St. Mary's lives in this ministry to others by contributing financially to agencies and organizations that effectively serve the needy.

St. Mary's Outreach Commission exists to foster a broad array of local, regional and global time, talent and treasure ministries. The commission is comprised of a large number of volunteers who minister with great passion and faithfulness. It is a three-fold mission to help meet the basic needs of our neighbors, distribute funds committed to outreach by the vestry and communicate outreach goals and opportunities for parishioners to participate. You are invited, even urged, to contact the ministries that touch your heart and join our celebration of the gospel loving thy neighbor as thy self.

Contact: For more information or to volunteer in this ministry Dave Monroe

Click here to view the Outreach Annual Report