Community Garden
Come Grow with Us!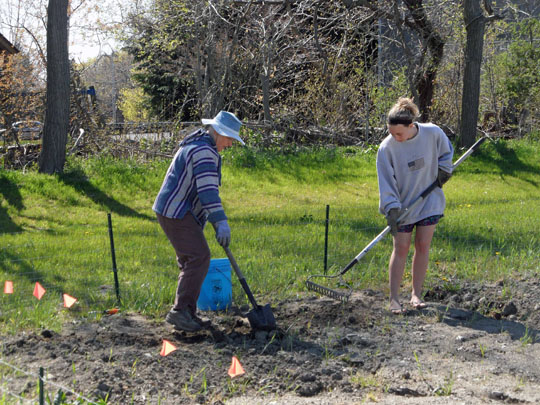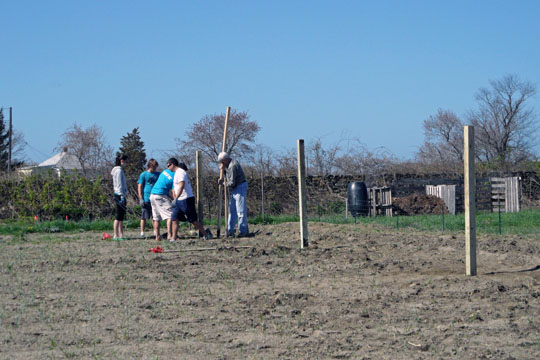 The garden group is back in action this spring!
Thanks to the efforts of volunteers from RWU, Portsmouth HS and the parish the garden is coming along nicely. The trellis is up, flowers are planted and progress was made on weeding. Both Eagle Scout projects are complete. Josh Mostert's raised bed has been planted with lettuce seeds. Carson Morrison's project to put up a perimeter fence and gates is finished. Help is needed—please contact Bob Gessler if you would like to help out (683-3860 or ).There is lots to do in the garden if you would like to come help out!! Get some fresh air and exercise.

Our total Garden Donation for 2012 was a whopping - 308 lbs!

Our goal of the 2012 garden was to provide:
Fresh vegetables to our Aquidneck Island neighbors most in need of improved nutrition (homeless, etc.);
Opportunities for children and adults to learn about gardening and how it relates to stewardship of God's creation;
Use of the land that has been entrusted to us for furtherance of the gospel.

We need volunteers – ongoing, one time, as the Spirit moves you! Please contact Bob Gessler at 683-3860.