Stewardship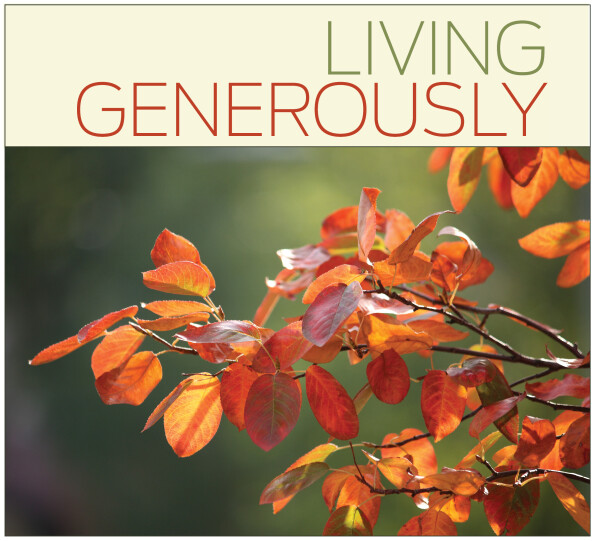 Donate now -- Click to make a one-time or recurring donation online.
Pledge online for 2017 -- Click here to make a pledge.
Pledging and why it matters
We hope that you will offer your annual pledge as a sign of God's generosity in your life and of your commitment to the growth and fellowship of St. Mary's. There are a variety of ways to figure out how much to pledge:
The biblical standard is the tithe, or 10 percent of your income. Many people begin by pledging 1 precent and then increasing it by a percent every year or two. Some figure the amount they spend on vacation and give an equal amount to God. Others figure $1 per week for every $1,000 of income. Perhaps the most important thing is to consider it prayerfully and thoughtfully.
Did you know there are a number of ways to offer of your pledge? You can fill out a pledge card and put it in the offering plate. Or, you can let us know by filling out the form below. More than anything else, your pledge says "I am here and a part of the St. Mary's community! I am thankful to God for the gifts I have been given!"
Your pledge . . .
Enables us to heat, light, and maintain our buildings for the work of ministry;
Supports our ability to offer three services each weekend and occasional special services throughout the year;
Supports the choir, the Altar Guild, the upkeep of the buildings;
Supports our ability to reach out in Christ to those in the community;
Enables us to offer Christian worship in a variety of forms—to families with young children, as well as those who have been around for a while, whose families are grown;
Supports our children and youth in their life in Christ and growth in faith, through nursery care, Godly Play, Journey to Adulthood, camp scholarships, and pilgrimages;
Supports our adults in their life in Christ and growth in faith through such programs as Sunday morning classes and book studies, and weekly Bible Study;
Helps pay clergy to support our work of worship, formation and outreach;
Supports our organist so we can have music ... our office staff so we can have bulletins, weekly emails, a website and more ... and our sexton so we can have a clean church;
Signifies your personal practice of generosity, service, and love.
Your pledge makes it happen!