Sacred Grounds - St. Mary's Campus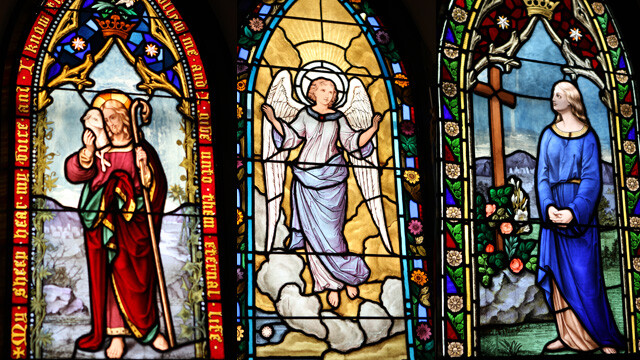 The following buildings are located on St. Mary's property:
The church, where the 5 pm Saturday contemplative service is held.

Gibbs House, which was built in 1970 and named in honor of the founder of the parish, and which holds our thrift shop.

The parish house, home to the church offices, meeting rooms, and the chapel where the 10:30 am contemporary service is held. Christian formation classes and many community groups use the parish house for meetings and events.


The rectory, a private residence for the rector.
Saint Mary's church building was designed by Richard Upjohn, an Englishman, who designed Trinity Church, New York, the Church of the Holy Cross, Middletown, and St. Stephen's Church and Grace Church, Providence. He was also the architect of several of the larger houses built in Newport around that period.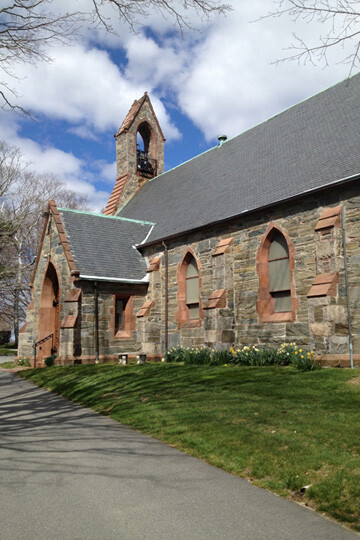 The church has many beautiful stained glass windows including the Ascension window (pictured below) which is located behind the altar. In 2004 the window underwent a complete renovation. Other stained glass windows were renovated in 2016. Click for a gallery of photos showing the restoration process.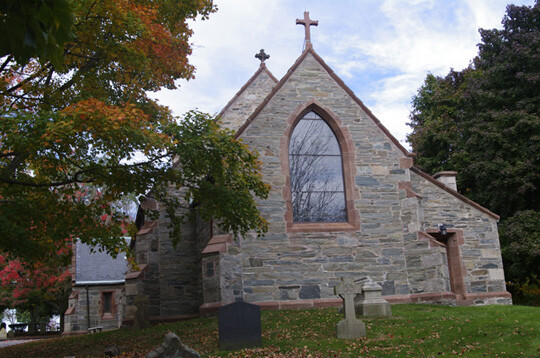 Our parish house was designed by Newport Collaborative Architects and was completed in September of 2012.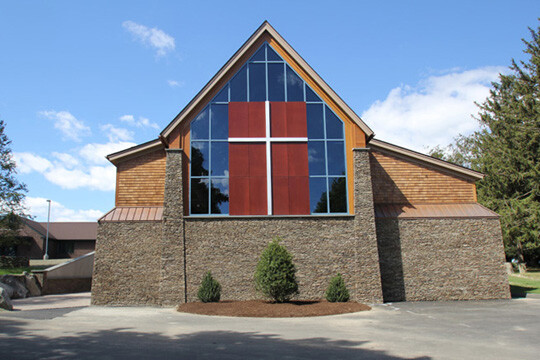 Surrounding the church is the churchyard and cemetery. The oldest gravestone in the churchyard is dated 1797. Some of the interesting gravestones are those of General James Parker, winner of the Congressional Medal of Honor, Admiral Stephen B. Luce, founder of the U.S. Naval War College, The Right Reverend Thomas March Clark, Bishop of Rhode Island and Presiding Bishop of the United States, and Sarah Gibbs.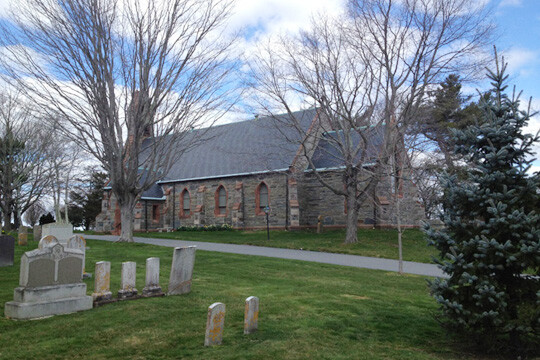 The present rectory, of Rhode Island colonial design, was built in 1936.