St. Mary's News
St. Mary's is a community of Christian worship, well-being and service.



Worship

Worship with us this summer!
During the summer (beginning Sunday, June 2nd) St. Mary's will offer two services - on Saturday evening at 5:00 p.m. and Sunday morning at 9:00 a.m.
On the first Saturday of every month, after the 5 p.m. service, please join us for a very informal wine and cheese get-together.
Every Sunday, after the 9:00 a.m. service, everyone is invited to join us for coffee and goodies.
Check out our Worship Page for details, and come join us!
Everyone is welcome!
---
Sing to the Lord


Worship Services with the Music of Fran McKendree
Saturday July 6th at 5:00 p.m.
Sunday July 7th at 9:00 a.m.
Inspire your soul and lift your spirit. Join us for either worship service this weekend in July, and experience the joy of singing with Fran McKendree. All are welcome!
---
Barbecue and Concert

After the 5:00 service on Saturday (July 6th), join us for a Barbecue and Concert featuring singer/songwriter Fran McKendree. Tickets are $20 each and include food, beverage and the concert. Young adults and children 18 years of age and under come free.
Tickets are on sale at church after each worship service starting June 15th and 16th.
---
Well-Being

"Growing into the full stature of Christ." Ephesians 4
---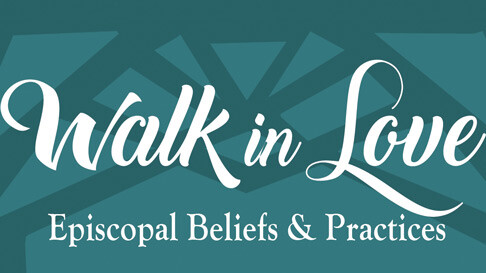 Discover the richness of the Episcopal Church
Are you exploring the Episcopal Church from another denomination? Are you a lifelong Episcopalian who still has lots of questions? St. Mary's invites you to an ongoing discovery of faith and belief, which you may join at any time.
We will be using the book Walk in Love: Episcopal Beliefs and Practices by Scott Gunn and Melody Wilson Shobe (available through Forward Movement or Amazon).
The last sessions of Walk in Love will be on Wednesday, June 16th (7-8:30 p.m.) or Saturday, June 22nd (10-11:30 a.m.). The topic will be Holy Eucharist - Beliefs and Practices.
This series will return in the Fall. If you missed it, stay tuned!
---
Forums on Inclusion and Welcome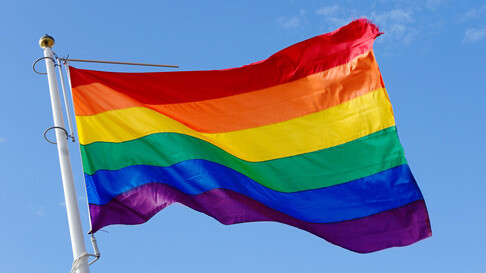 Saturday, June 15th at 10:00 a.m.
Wednesday, June 19th at 6:00 p.m.

These sessions, held in the Adult Ed Room, are being offered to help increase our knowledge and practice of including and welcoming all people.
---
Coffee and Conversation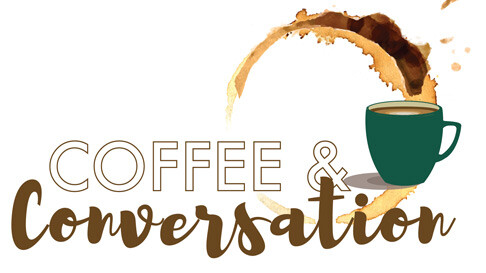 Sunday, June 23rd at 10:15 a.m.
Everyone is welcome to join the conversation after the 9:00 a.m. service. Today we'll be talking about the worship service schedule, the important ministry of hospitality and we'll have a report on the Historic Church Restoration Project.
---
Service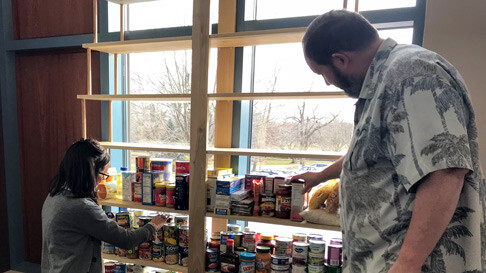 We hope our ministry of outreach at St. Mary's allows everyone to participate in service to others .
---
St. Mary's turn at the local Soup Kitchen is the second Thursday of every month. Upcoming dates for the summer are June 13th, July 11th and August 8th.
We need meatloaves, cooked and wrapped in foil, apple juice, Ragu Sauce, finger desserts and fruit (oranges, pears or bananas).

Help setting up, serving and cleaning up is always needed too and greatly appreciated. Take a look at our Soup Kitchen Handout for a more detailed description of what's involved in this ministry.
If you would like to help, please contact
---


Community Garden plots are now available. Beautiful location - organic - reasonable fee - tools and water provided - just show up and grow!
---
Campaign for the Historic Church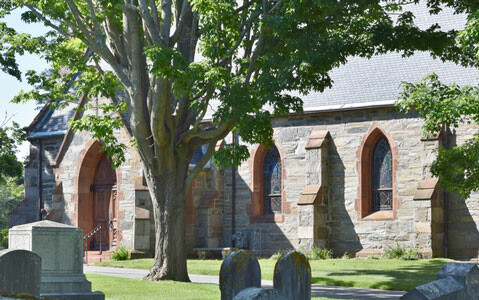 December 2018 update -
By the grace of God, the incredible generosity of the St. Mary's community, and several favorable decisions by foundations, we have made tremendous progress in our fund-raising campaign for the Historic Church.

As of December 15, 2018 St. Mary's has received:
- from donations and pledges - $295,000
- grants from foundations - $255,000
- for a grand total of $550,000!
We can now raise the roof!


Phase II - Replacing the slate roof will become a reality in the new year. THEN we can focus on Phase III, restoring and renovating the interior.
Thanks to all - individuals, families, friends, foundations - for your commitment and generosity to our Historic Church.

Please visit this page for more information and to learn how you can help.
---
St. Mary's Weekly E-News
For all of the details of this week at St. Mary's and more news about what is going on, read our weekly e-news.
---
What to receive our e-news?
Complete the form below.