St. Mary's News



"For where your treasure is, there your heart will be also."
Matthew 6: 21

Transforming Generosity is the theme for pledging and giving this stewardship season, and our journey begins this weekend.

Important dates to remember -
Saturday and Sunday, October 20th and 21st - Annual Pledge Drive begins.
Saturday, November 17th - Harvest Dinner - Save the date and join us for a wonderful spaghetti dinner!
Sunday, November 18th - Harvest Sunday - where we will come together to gather pledges and work on getting some of our grounds ready for winter.
Transform your giving. Transform your hearts. Transform your lives. Transform our church.
---
Have you joined us on the journey?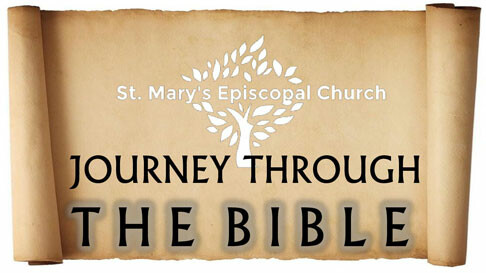 St. Mary's is at the beginning of a year-long Bible study on Sundays at 9:00 a.m. (with a mirror Adult class on Wednesdays at noon). The text we are using to navigate our journey is called The Path.


If at any point you want to take part and cannot make it to church, you can access The Path for free here.
This past Sunday we read and discussed chapter 3, on Abraham - ancestor of a multitude. The chapters are short and perfect to read as a couple, by one's self, or as a family at home. And you are always welcome to attend a Sunday or Wednesday class.
Won't you come with us on the journey?
---

Family friendly wednesdays
St. Mary's Church in partnership with The Sacred Center is presenting Family Friendly Wednesdays. From September 26th through October 17th we will offer a series of programs for children and their parents.
3:30 - 4:15 p.m. Story and Stretch
For children ages 3 to 5, with a caregiver.

4:30 - 5:30 p.m. Yoga for Kids
For children in K through 4th grade.

Parent Wellness Circles - will occur at the same time as the classes listed above. Led by parents and ministers Shelley Dungan and Jennifer Pedrick, this is an opportunity for parents to relax and learn practices for personal and family well-being.
Each 4-week session - $35.00
Drop in - $10.00
Scholarships are always available.
---
More Fall Pathways
In addition to the parish-wide Bible exploration and Family Friendly Wednesdays, there are so many other offerings to help you along your journey.
Weekly Praying with the Imagination - Every Saturday at 4:00 p.m.
Rest and Return - October 14th, November 11th and December 9th
Journey Dance - November 16th and 30th, December 14th
You can check out our Event Calendar for times and details.
Won't you join us? All are welcome.
---

Learn how to dance on your journey!
Two opportunities to experience the joy of movement and music. Try Journey Dance.

November 16th and 30th at 7:00 p.m.
December 14th at 7:00 p.m.
Weaving simple, guided movement with inspiring music, your dance can be an empowering journey of transformation. Led by our Rector, Jennifer Pedrick. The cost for each session is $10.00
---
Update on the Historic Church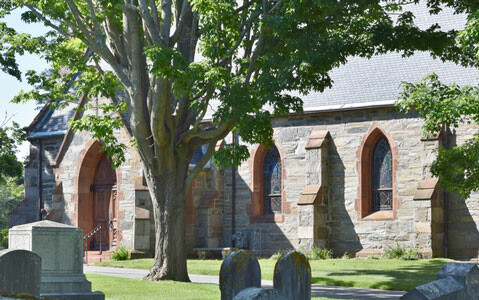 The Campaign for the Historic Church has been launched!
Phase One (mold abatement, deep cleaning, air scrubbing, concrete floor pouring and de-humidifier installation) is done. The air has been tested and deemed safe. We are once again worshipping in the Historic Church!
Many thanks to all who worked hard to make this possible. And many, many thanks to all who donated money for Phase One. Without all of you, this would not have happened.
Now we turn our attention to Phases Two and Three and the Campaign for the Historic Church. Please visit this page for details on what is going on and to learn how you can help.
---
St. Mary's Weekly E-News
For all of the details of this week at St. Mary's and more news about what is going on, read our weekly e-news.
---
What to receive our e-news?
Complete the form below.