St. Mary's News
Living Well Through Lent

Lenten Resources -
Living Compass Booklet - The theme for this year's Living Compass Lenten Booklet is Loving with all your heart, soul, mind and strength, and this theme will be reflected in our classes, worship and other Lenten offerings. They are free to all - be sure to pick one up!
The Good Book Club - An Episcopal Church-wide Book Club Bible Study. Pick up a Participant Guide in the Gathering Space and read and study, along with Episcopalians from around the country, the Gospel of Luke and the Book of Acts.
The Passion of Mark's Gospel - Flair for the dramatic? We are looking for anyone who will commit to studying the Passion of Our Lord according to Mark and help bring it to life for our Palm Sunday liturgies. Adults and youth welcome! Please talk or email Gabe( ) if you are interested
---
Captivating: Unveiling the Mystery of a Woman's Soul


Captivating continues on Sunday evenings from 6-7:30 p.m. This workshop is for women looking to deepen their level of intimacy with Christ and tap into their truest desires. Captivating is a book-based series that touches on some very deep and necessary areas of reflection for adult women of all ages. Not to be missed!
Contact Michelle Freitas to reserve your spot. Class will be in the Adult Ed. Room upstairs in the Parish House.
---
Animate Bible Series Continues
The Animate Bible Study series continues on Sundays. Our next session will be this Sunday, February 18th at 9:00 a.m. in the Adult Education Room. Our video presenter will be Will Willimon and his topic will be how difficult it is to understand and interpret the Bible.
Gabe Giella and Mattie Gustafson are facilitating this 7-week program which includes discussion, video and a very engaging journal. Ideal for adults of all ages, as well as youth.


---
New Classes at Sacred Center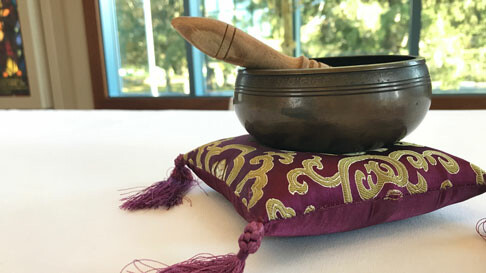 In addition to yoga offered by the Sacred Center, The Sacred Center and St. Mary's are partnering to offer three very special classes or series this winter.

Family Yoga with Jenny Williams
A six week session on Thursdays from 4:30 to 5:30 p.m., beginning on January 11th. Tuition is $75 per family (of any size!)
JourneyDance with the Rev. Jennifer Pedrick
An inspired exploration of movement and dance. For the date and time for the next JourneyDance class, check out our Event Calendar. No experience needed. $10 per session

Rest and Return
Sunday, Feburary 25th at 4 p.m.
[Please note new date.]

A mini-retreat led by Jennifer Pedrick, priest at St. Mary's Church and Shelley Dungan, Director of The Sacred Center. This spacious time will include guided prayer, ample silence and mindful movement. Participants will have the opportunity to be nourished by Holy Scripture & Communion. Offered to all looking for an embodied faith experience for a suggested donation of $25. Scholarships are available.

To register or for more details, visit the Sacred Center website, or contact Shelley Dugan at .
---
Update on the Historic Church
Due to structural problems that have created water and mold damage to the historic church, the historic church is closed at this time.
As of December 2nd, below is the latest on the historic church's situation.
The vestry met on November 30 and we all acknowledge the urgency and importance of resolving all the issues at the historic church.

We need at least two more weeks to gather more information and we will send a letter out as soon as we have a better sense of what is required.

Christmas services will not be held in the historic church this year. We will have a joyful celebration of Jesus birth in the chapel for all services.
---
St. Mary's Weekly E-News
For all of the details of this week at St. Mary's and more news about what is going on, read our weekly e-news.
---
What to receive our e-news?
Complete the form below.