St. Mary's News
St. Mary's is a community of Christian worship, well-being and service.



Worship

Worship with us this summer!
During the summer St. Mary's will offer two services - on Saturday evening at 5:00 p.m. and Sunday morning at 9:00 a.m. The Sunday service is followed by an informal coffee hour. Everyone is invited.
On the first Saturday of each month, a Wine and Cheese get together is held after the 5:00 p.m. service. The next Wine and Cheese get together is scheduled for Saturday, September 7th.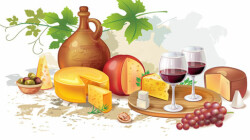 ---
Want to be more involved in our Worship Services?

As a Greeter? A Reader (of Bible passages)? An Intercessor (the person who reads the prayers)?

If you are already involved in any of these worship ministries, we need to you go onto Ministry Scheduler Pro and update your information. If you are having trouble getting into your profile OR if you would like to join a ministry and have not done so before, contact Karen (phone: 401-846-9700, Ext. 100 or email ) at the Administration Office. She will help you.
NOTE: The sign-up for Coffee Hour on Sundays, will be on a poster in the Gathering Space.
Check out our Worship Page for details.
Everyone is welcome!
---
Well-Being

"Growing into the full stature of Christ." Ephesians 4
---
Book and Spirituality Series

Wednesdays in August, beginning on August 7th from 12 (noon) until 1:30 p.m.

Bring you own lunch - SMC will supply beverages - and come talk about Falling Upward: A Spirituality for the Two Halves of Life by Richard Rohr. Led by Claire Hebert and the Rev. Jennifer Pedrick. The book is available for purchase at Amazon or Barnes and Noble.
Reading for this workshop series
For August 7, please read the introductory material, chapter 1 and chapter 2.
For August 14, please read chapters 3,4 and 5.
For August 21, please read chapters 6-9
For August 28, please read chapters 10 - 13.
There is room for more! And you don't have to commit to every session to attend. Just come when you can.
Everyone is welcome.
---
Financial Peace University is coming!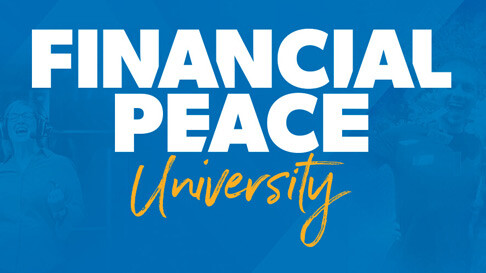 Mondays, September 9th through November 4th at 6:00 p.m.
Financial professional and St. Mary's member, Michelle Freitas, will be leading this 9-week series. Change your relationship with money, and learn how to be wiser and more secure with your finances.
Details, sign-up, schedule and more can be found HERE.
---
Fall Sunday School for All Ages!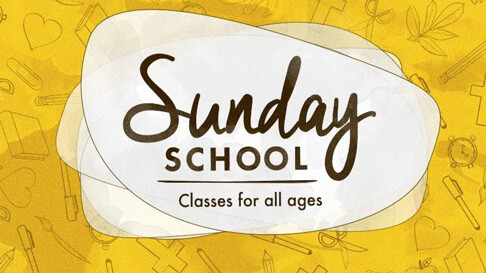 Adult Classes will be Bible-based and taught by Karen Laroche.
Children's lesson topics will include Episcopal practices, Bible and worship.
A monthly, weekend fellowship and service project for teens is also in the works.
Registration for all ages will be Sunday, September 9th at 10:30 a.m. (after the 9:00 a.m. service).
Classes begin on Sunday, September 15th at 10:30 a.m., following worship and fellowship.
---
Service
Let the greatest among you be the servant....Matthew 23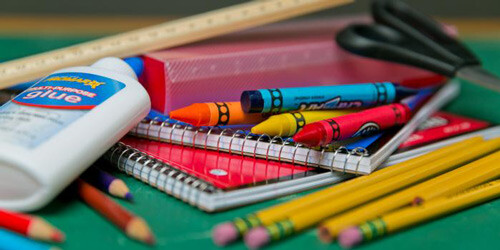 Service Guild
The newly formed Service Guild @ St. Mary's is continuing to look for ways to deepen our commitment to serving others. In an effort to strengthen our relationship with the MKL Center and support local families, we are collecting back to school items for children, with a focus on Grades K-5.
The Service Guild will collect items from August 18th through September 8th. You may leave donations in the marked baskets in the entry to the Parish House.
Needed are: Folders, glue sticks (large and small), pencils, notebooks, crayons (box of 24), backpacks, dry erase markers, hand sanitizer, tissues, clorox wipes, earbuds or headphones. Staples has a specific list for these grades - you can check there as well.
---
Food Donations for the MLK Center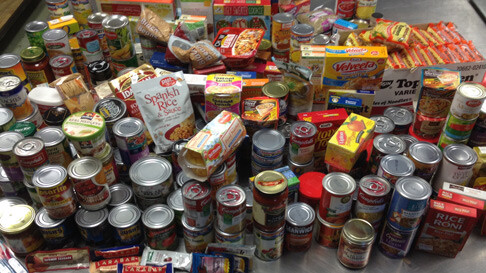 For the month of August, donations of non-perishable proteins are requested: canned meats and fish, beans, nut butters, etc.

In the second quarter of the year, St. Mary's has donated 732 lbs. of food to the Martin Luther King Center - and to date, over 1,300 lbs!
---
Soup Kitchen

St. Mary's turn at the local Soup Kitchen is the second Thursday of every month. The next date for our turn is September 12.
We need meatloaves, cooked and wrapped in foil, apple juice, Ragu Sauce, finger desserts and fruit (oranges, pears or bananas).

Help setting up, serving and cleaning up is always needed too and greatly appreciated. Take a look at our Soup Kitchen Handout for a more detailed description of what's involved in this ministry.
If you would like to help, please contact
Teens Helping Out



Meatloaf preparation in the St. Mary's kitchen will take place on August 29th at 6:00 p.m. Teens will prepare meatloaves for the September Soup Kitchen. Dinner will be provided. Please contact Michelle Freitas at to let her know you're coming.
---
Community Garden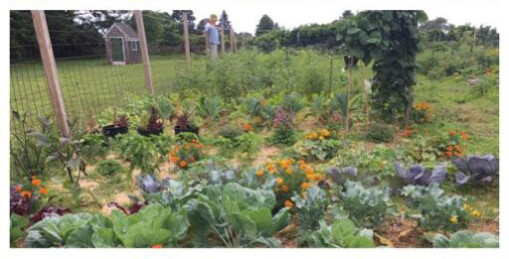 Our Community Garden is having a great season! New gardeners and Sea Rose Montessori School have made our garden a great place to be.

Community support to local food pantries is well underway. Donation areas in the church kitchen are well marked, in the fridge and on the counter. Home garden overflow is welcome! Please donate.
---
St. Mary's Weekly E-News
For all of the details of this week at St. Mary's and more news about what is going on, read our weekly e-news.
---
What to receive our e-news?
Complete the form below.