St. Mary's News
Giving and Service - The Spirit of the Season

Blessing Bags -
The teens of St. Mary's are collecting items to make 'blessing bags' for those in need this winter. The bags will be assembled by St. Mary's teens on Friday Dec. 14 at 6:00 p.m. We are looking for donations of gallon-size Ziplock bags, small toiletries, socks, nonperishable snacks, etc. Visit this Blessing Bag site for a more extensive list of items.
The Tree of Lights
Last year St. Mary's started a tradition of building a giant tree of food in our glorious Parish Hall windows. These trees grew throughout the entire Advent Season, and at the end we had managed to collect over 10,000 pounds of non-perishable foodstuffs for the Martin Luther King Center.
"Tis the season to remember those who are struggling - bring your gifts of food - build our tree!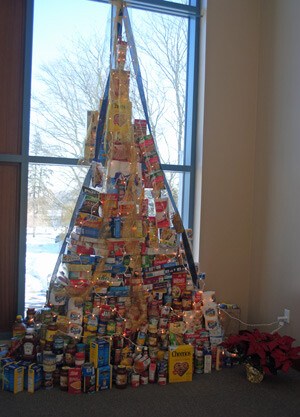 ---
On our way to a holy and spirit-filled Advent

We Invite You to Wait and Prepare this Advent Season

We're Waiting....Advent 2018
Please accept this collection of prayers and reflections from members of St. Mary's. We want this time of Advent-waiting to be meaningful for you. Your spiritual life matters. You matter. Together, we're waiting.....
A Short Order for Blessing and Lighting Advent Wreaths at Home
Each week of Advent, St. Mary's will publish a set of Advent prayers and practices. You can get a printed version at church, or simply click on the links below to read from at home.
Advent I - Waiting
Advent II - We Prepare
Living Well Through Advent: Practicing Generosity with all Your Heart, Soul, Strength and Mind
A booklet published by Living Compass - Daily Advent meditations, prayers and suggestions for spiritual practices. Free. Pick your copy up at the Gathering Space in the Parish Hall.
Friday, December 14th
At 6:00 p.m. - Teens will gather to put together Blessing Bags, write Christmas cards to our shut-ins and generally have some holiday fun.
At 7:00 p.m. - Journey Dance
Saturday and Sunday, December 22nd and 23rd
Each worship service this weekend will include a dramatic gospel reading, with the voices of Mary and Elizabeth proclaiming the good news.
---
Looking ahead - Christmas Worship Services
Christmas Eve
4:00 p.m. in St. George's Chapel (Parish House) - Family service with Kid-friendly sermon. Kids may come dressed as an angel or shepherd. (Costumes available on 12/9 or 12/16, immediately after the 10:00 a.m. service. Costumes will also be available for guests on Christmas Eve.)
6:00 and 9:00 p.m. in the Historic Church - Traditional Christmas Eve services with music. The 9:00 p.m. service will feature organ and classical guitar. Both services will include a candlelight singing of Silent Night.
Christmas Day
9:00 a.m. in the Historic Church

Joyful Services of Christmas Lessons and Carols
Saturday, December 29th at 5:00 p.m. in the Historic Church - with a Festive Wine and Cheese Holiday Reception following
Sunday, December 30th at 9:00 a.m. in St. George's Chapel (Parish House - one service this Sunday) - with a Christmas Pot-Luck Brunch following.
Epiphany
Sunday, January 6th at 10:00 a.m. in St. George's Chapel
Join our community and the Three Magi as we sing praises to God and welcome, once again, the birth of God's son.

---
Have you joined us on the journey?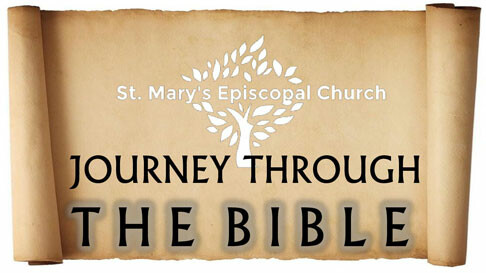 St. Mary's has embarked on a year-long Bible study on Sundays at 9:00 a.m. (with a mirror Adult class on Wednesdays at noon). The text we are using to navigate our journey is called The Path. Please join us at either the Sunday or Wednesday session. Newcomers are always welcome.


If at any point you want to take part and cannot make it to church, you can access The Path for free here.
Won't you come with us on the journey?
---
Family Yoga with Jenny Williams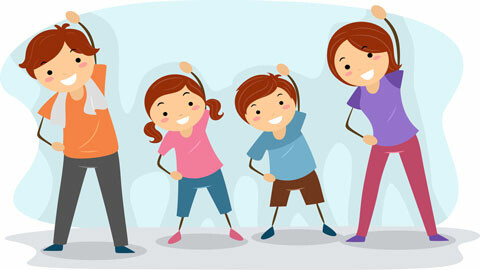 Wednesdays, Nov. 28, Dec. 5, 12, 19, 4:00-5:00 p.m.
Play, breathe, stretch, bond, learn! $50 per family for the entire 4-week session. (Drop-ins - $15 each session.)

Register at www.sacred-center.org.

Learn how to dance on your journey!
Weaving simple, guided movement sequences, and free expressive movement, JourneyDance reconnects you with your innate state of joyous well-being. Led by our Rector, Jennifer Pedrick.

November 30th at 7:00 p.m.
December 14th at 7:00 p.m.

The cost for each session is $10.00
---
Campaign for the Historic Church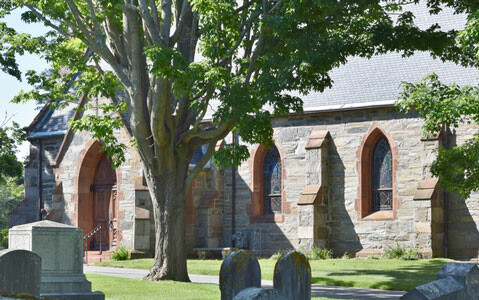 October 2018 update -
St. Mary's has received state approval
to be listed on the State Registry of Historic Sites and
to seek a federal listing on the National Historic Register
The state architectural historian is taking on the research and preparation of the federal nomination. This research will probably take about 6+ months. We then go through another state review to approve the nomination on a technical level. Then it goes to the National Park Service for formal federal review. In general, this whole process often takes another 14-18 months.

Please visit this page for more information and to learn how you can help.
---
St. Mary's Weekly E-News
For all of the details of this week at St. Mary's and more news about what is going on, read our weekly e-news.
---
What to receive our e-news?
Complete the form below.