Our Staff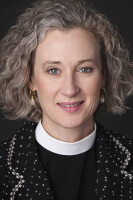 Jennifer Pedrick
Rector
Office: (401) 846-9700
E-Mail: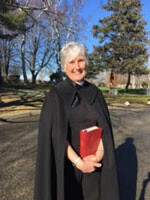 Stephanie Shoemaker
Associate Rector
Office: (401) 846-9700, ext. 106.
E-Mail:

A longtime resident of Aquidneck Island, Stephanie serves St. Mary's community in the areas of pastoral care, stewardship and worship. In addition to her work at St. Mary's she volunteers at the Adult Correctional Institute, leading a mid-week worship and teaching classes. You can engage her attention by talking about grandchildren, dogs, watercolors, yarn and social justice.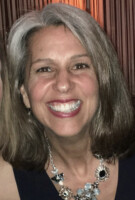 Kim Bakoledis
Parish Administrator
Office: (401) 846-9700, ext. 100
E-Mail:

Kim joined the St. Mary's staff in May 2017 and has been a wonderful addition to our church community. Kim has excellent administrative and communication skills, as well as gifts for service and ministry – all of which she loves using in her daily work. She is a graduate of the New England Synod School of Lay Ministry and it is clear that she cares about St. Mary's.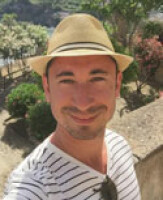 Gabe Giella
Director of Christian Formation
Office: (401) 846-9700, ext. 100
E-Mail:

Gabe is the Director of Christian Formation here at Saint Mary's. With a background in Philosophy and Theology and two years of seminary, he's hosted retreats and workshops, directed worship, and taught religious education for children and adults for over 15 years. Gabe can be found doing anything outdoors, cooking, or taking long walks on the beach—really. When he's not dreaming of the Amalfi Coast, he's enjoying living in Newport, the next best thing!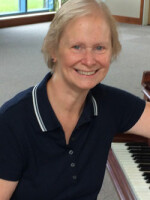 Karin Larsen
Music Director
Office: (401) 846-9700, ext. 104
E-Mail:

Karin Larsen is a resident of Aquidneck Island, having moved here 5 years ago with her husband. A life-long Episcopalian, she enjoys putting her musical training to use with the volunteer choir and on the organ bench, planning the music for the services at St. Mary's. In her spare time, Karin can often be found composing, playing with her dog, Barnacle, running, or trying to keep up with her two (grown) sons.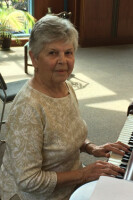 Marilyn is a retired public school teacher who is serving as St. Mary's Contemporary Worship Service musician. She is also a member of the Pastoral Care Commission and a hospice volunteer. Besides being a talented musician, Marilyn likes to take long walks on the beach, have lunch with friends, read mysteries and do crossword puzzles.