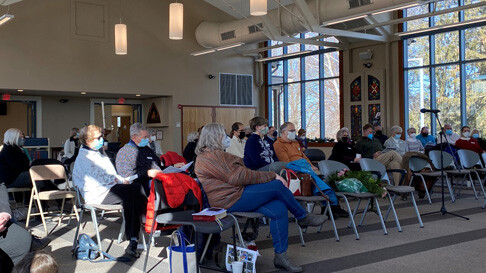 Sunday, February 05, 2023, 10:30 AM - 11:30 PM
The Annual meeting of St. Mary's Church will take place today. All are welcome to attend. All communicants in good standing are eligible to vote.
"All Communicants of this Church who for the previous year have been faithful in corporate worship, unless for good cause prevented, and have been faithful in working, praying, and giving for the spread of the Kingdom of God, are to be considered communicants in good standing."
Canons of The Episcopal Church.