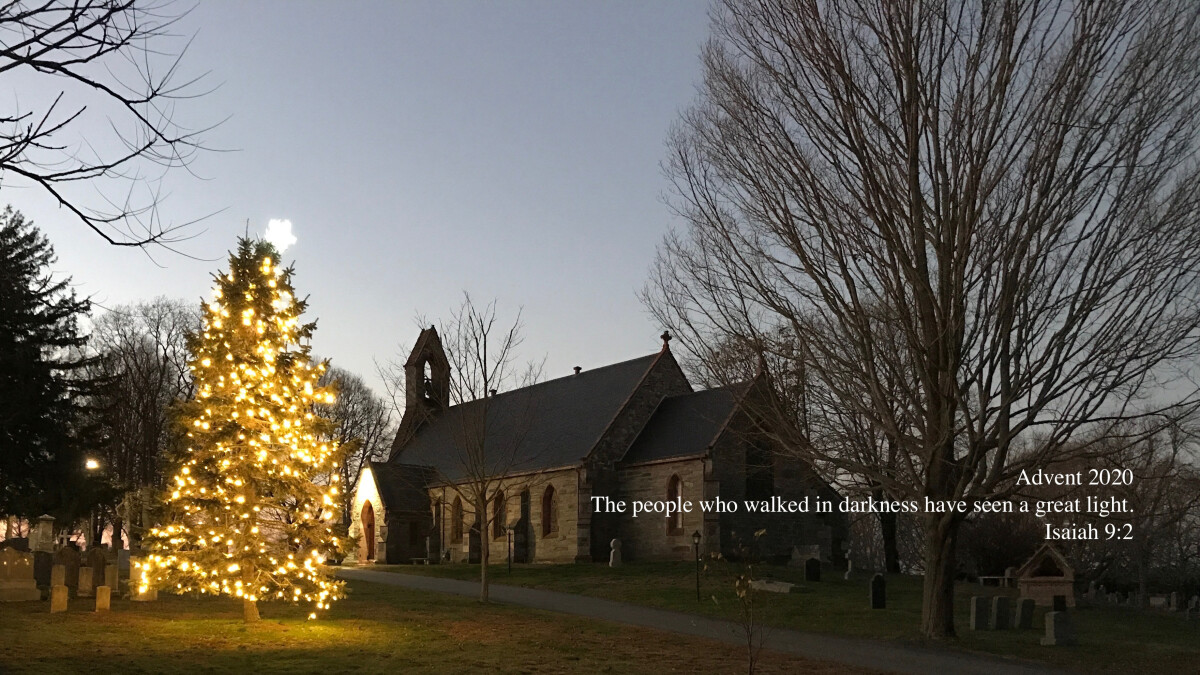 Sunday, November 29, 2020, 10:30 AM - 11:30 AM
The people who walked in darkness have seen a great light.
Isaiah 9:2
Today's Sunday morning Worship Service will be online from the historic church.

Please check in with Facebook Live to live stream the service. During the announcements, Paul Westrom will give a virtual tour of the church's interior and share plans for the next stage of our renovation.
Drive-by Holy Eucharist will follow the service.