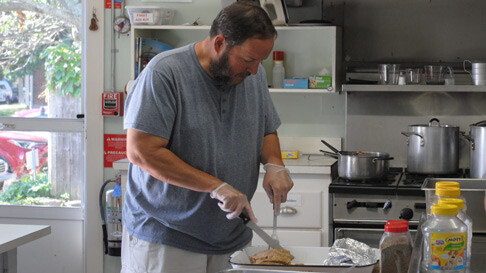 Second Thursday of the month
St. Mary's makes bagged dinners for distribution every month on the second Thursday of the month. People can help with making meatloaves, or donating fruit, desserts or drinks.
Check out our Sign-Up Genius page for details and to sign up for how you can help.
For more information or to help, please contact Dave Ferkinhoff at .