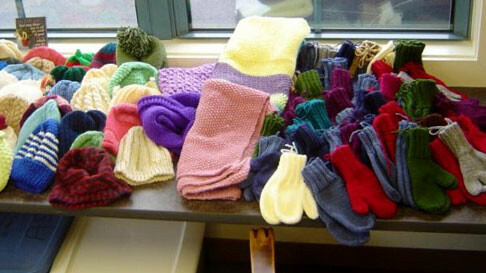 Every Wednesday, 10:00 AM - 12:00 PM
The Prayer Shawl Group at St. Mary's has been making prayer shawls, hats, scarves and mittens, and baby blankets for those in need of warmth and love for quite a while now. Come join us - whether you knit or crochet or quilt.
We meet safely, with masks and social distancing.
All are welcome!